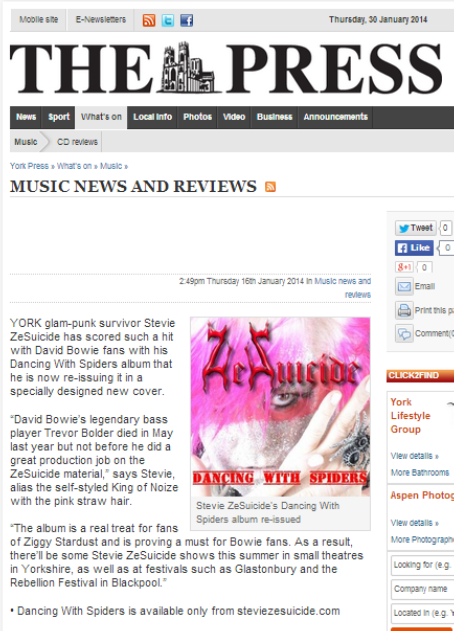 is a hit with Bowie fans!!!

New Glam-Punk Star Stevie ZeSuicide has scored such a huge hit with David Bowie fans with his 1st Album "DANCING WITH SPIDERS", that he is now re-issuing it in a specially designed new cover.
David Bowie's legendary bass player Trevor Bolder died in May last Year but not before he did a great production job on the ZeSuicide material, says Stevie, the self- confessed "King Of NoiZE" with the pink straw hair.



The album is real treat for fans of Bowie's Ziggy Stardust, and even contains a terrifically blistering version of the track by Stevie and Trevor, and is proving a must for Bowie fans.
As a result there will be some shows this summer in small intimate theatres across the country explains Stevie's managers and record label bosses Mike and Terri Harris.
"DANCING WITH SPIDERS" is available only from www.steviezesuicide.com
in the shop, as well as T-Shirts, and Ringtones,....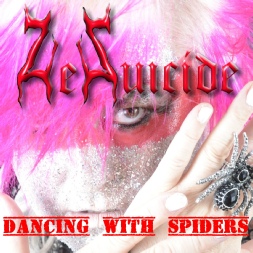 ZeSuicide's album 'Dancing with Spiders' reissued.